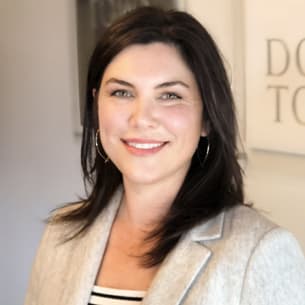 As a realtor, Melanie is known for her relentless work ethic, enthusiasm and ability to create a positive buying and selling experience for her clients, who often become friends. Melanie moved to Chattanooga in 1998 to attend UTC and fell in love with the city. She worked the arts, community outreach and teaching for 16 years before following her love of all things HOME to become a realtor, in her grandmother's footsteps. After seeing the city of Chattanooga transform first hand, she uses this knowledge to stay ahead of the curve when it comes to finding the best properties for her clients. Having relocated herself, she enjoys helping Chattanooga newcomers navigate this challenging market with high demand and low inventory. She likes to make buying and selling a seamless process, swapping out stress for fun.
Melanie loves Chattanooga and is a champion for local food organizations like Crabtree Farms and serves on the board of the Chattanooga Sustainable Food Center. When she's not helping clients, she enjoys gardening, kayaking and tennis with her 14-year-old son Jackson. Together they make each day better than the one before.

Chattanooga's Leading Locally Owned, Independent Real Estate Company, Real Estate Partners Chattanooga LLC is proud to be a leader in both the real estate market and in our city's vibrant, diverse and nationally recognized local business and entrepreneurial community.
First time home buyers, growing families, luxury seekers, lake lovers,
urban dwellers and empty nesters – each & every one deserves their specific home.